Fuck-tibidoh-barbershop-beard!
08.09.2020 0 Comments
1
September 5th is World Beard Day, however!
How do you like the name of the barber shop "Barbershop"? Why is this not for the Barbie barber shop ?! Why Ken? Then why not Kenorshop? ..
2
The stylists' fantasies are inscrutable and illogical! I see you are shocked by my interest in these establishments. Why be surprised when the World Beard Day is on the nose, or rather UNDER the nose!
The first Saturday of September excites all the bearded women, their fans, friends, supporters and opponents! And it also drives crazy barbershops who plow for this day, tirelessly, paints, combs and combs, brushes and brushes, shampoos and gels, balms and rinses, tongs and tweezers, blades and scissors – all that arsenal, without which such a holiday is not a holiday, but weekdays of thickets in the lower part of the face!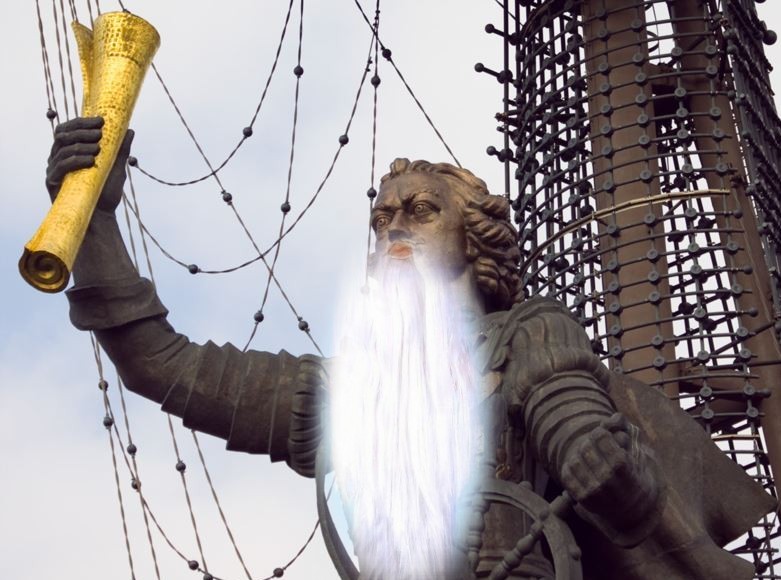 If under Peter the Great there was a wonderful world beard holiday, the Russian Emperor would not have raised his hand to tax the wearing of such a wonderful natural attribute on a courageous face! And the portraits themselves could be of a completely different kind. And today, with a beard, he would be in an undoubted trend. Just imagine the bearded monument to Peter, converted from Columbus, which the Americans did not buy from Tsereteli! What a beauty this monument with a beard would be!
In Moscow, against the background of such a monument, some traditional competitions among bearded men could be held, like in Australia in ax throwing, where participants are likened to ancient warriors, just like they wore beards. Or something like the International Beard and Mustache Championship like in the USA!
Flash mobs and photo exhibitions are expected on the worldwide web, demonstrating how a beard can radically change a man's image. All beard owners and their adherents, who do not shave on this day as a sign of solidarity with the bearded men, cannot wait to post their photographs and collect millions of likes for their unique image!
"To a man without a beard – and neither there, nor here!" – so it seems to be sung in a well-known and ageless song?
Share link
Rate 5 stars at the bottom of the article if you like this topic. Subscribe to us Telegram, VKontakte, Instagram, Facebook, Twitter, Viber, Zen, YouTube.
Rate:
Loading…

d

Artículos Relacionados:
r